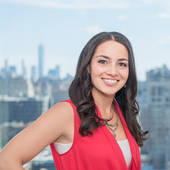 #888
Home Stager
Laura Cerrano
Certified Feng Shui Expert, Speaker & Researcher
Locust Valley, NY

—

Feng Shui Manhattan Long Island
Certified Feng Shui Expert based in New York & California. Providing residential, commercial, historical & new construction consultations for Local, National and International projects since 1997.
Get to know Laura Cerrano
Laura Cerrano is the CEO and founder of Feng Shui Manhattan (established in 1997). She provides bi-costal remote and on-site consultations, seminars, workshops and classes in New York, California, New Jersey and Connecticut. In addition, Laura is a resident teacher at the Metropolitan Institute of Design in Syosset, NY. Her primary focus is a unique blend of Feng Shui healing for your space and inner self with interior design principles.
Laura specializes in blending multi-dimensional healing modalities with advanced Ba-gua Map readings (Eight Aspirations Theory), Bön Buddhist Tradition and Ascension Feng Shui (Mystery School Science and Emotional Intelligence Healing). The information shared with you lasts a lifetime, increaseing your self-confidence and environmental awareness by providing complementary healing on all four levels (physical, mental, emotional and spiritual). Consultations are avalible for residential, commercial, new construction and historical projects. 
Please click on company history for a more detailed description
Sample List of Clients
Lyric Theater (NYC Broadway), New York Athletic Club, PBS, Omni Martial Arts, First In Service (International Travel Company), Madison Physical Therapy, Strength for Life (Non for Profit Organization fighting Cancer), various Long Island NY libraries, St. Joseph's college, National Art Club, Columbia University, Slate Property Group Developers, Silvercup Properties,  Viana Hotel and Spa (Hospitality), Modern Spaces Developers, The Vista Building (Residential Building), Coldwell Banker (Real Estate), Laffy Fine Homes (Real Estate), Oliver West Apothecary & Day Spa Inc., Wall Street Analysts, Nikon and LinkedIn Corporations.
Laura Cerrano's Blog Posts
ActiveRain Community
–

almost 2 years ago
Local News and Events
–

almost 2 years ago
Just for Fun
–

almost 2 years ago
ActiveRain Community
–

almost 2 years ago
Feng Shui Front Entrance by Laura Cerrano Feng Shui Manhattan Long Island consultant
Feng Shui your Front Entrance with simple tips provided by Certified Feng Shui Expert Laura Cerrano Feng Shui Manhattan Long Island. Ms. Cerrano explains from a Feng Shui consultant's point of view how to address the front entrance to your home. The rule of Thumb is to create a front entrance that feels welcoming and inviting . The tips provided in the video pull from various Feng Shui methods that could be utilized to accommodate general enhancements. If you are looking for more customized suggestions it's best to contact Ms. Cerrano for a personalized in depth Feng Shui consultation. http://fengshuimanhattan.com/feng-shui-consultant-contact/
Certifications
Certified Feng Shui Expert
Certified Reiki Practitioner
Certified Personal Trainer
Certifed Hypnosis Consultant 
Awards
Nominated Best of Long Island, 2010-2018
Skills
Public Speaking
Feng Shui Consulting 
Life Coaching 
Teaching Feng Shui Certification Programs
Fine Arts (Drawing and Painting) 
Reiki Healing
Guided Meditation 
Space Clearings and Shamanic Drumming 
Scientific Feng Shui Research 
Testimonials for Laura Cerrano
Melissa, (Personal Development Librarian), East Regional Library, North Carolina

03/10/2016

Dear Laura,

Thank you so much for sharing your knowledge of Feng Shui with us at the libraries. Our patrons enjoyed each session and had wonderful things to say about your program. I personally heard the most compelling reasons to date for making a nice nest for myself at home and elsewhere. Your talk was very inspiring and gracious. The best speakers are usually the most generous with their time. This was true of yourself, the beekeeper and aromatherapist who spoke recently as well as others. You have been so kind to our patrons to teach them how to map their own spaces. Very cool. Thank you and have a safe trip home.

Michelle. N, New York City, NY

01/08/2016

I normally do not write reviews, however, having worked with Laura on several occasions, this was very needed! Laura has helped guide me in the work space and in my home.
She is very educated and knowledge about space, layout, energies and other Feng Shui importances.

I have seen so many wonderful improvements, and what is important, she listens and wants to be who you are, she is not there to change you but make the most of who you are in a space.

She is wonderful to work with and we have recommend her to many friends and family

Yoelia. V, Rhode Island

09/10/2015

I felt a lifestyle change I went from being depressed in bed to embracing new changes, healed from depression, became spiritually, emotionally and mentally confident even in new surroundings. I also became more physically active. I started to eat more healthy and also was and am being surrounded by positive network of friends and the negative ones disappeared. I felt more confident communicating with others.
There are not enough words that can express how beneficial and rewarding in applying the principals of Feng Shui has been in my life. Feng Shui is one of those things that you have to try or give it a chance before opinionating.

Susan. D, Wantagh, NY

09/08/2015

Laura is an inspiration! She is a knowledgeable Feng shui consultant and interior design professional who helped me transform and rejuvenate my living space. She gave me tips, simple suggestions and spent time to access my space in person. Soon after I received an email with detailed notes and photos that I know took hours for her to compile. The changes were simple to make and the outcome was great. Laura cares about her clients and is an inspiration. I'm very pleased with the changes I have made and my space feels much better now. I'd recommend Laura to anyone seeking to improve their home environment

Aldo Pisano, (Comedy Writer and Film Director), Los Angeles, CA

03/04/2015

Laura clearly explained to me the basics of Fung Shui and gave me tons of easy-to-implement ideas for improving my household. Immediately, I felt better about my home environment and soon after, I started to see real positive change in numerous areas of my life. Laura really cares about her clients and draws on several disciplines in order to help you succeed in whatever area of your life you're looking to improve. I was new to Feng Shui and found that much of her guidance made real practical sense. Guests now comment on my house and pay me lots of compliments. More importantly, I feel better about my space because items, colors, and symbols around the house are keeping me in line with the goals I've set out for myself. I highly recommend Laura!

Heather H, Winston Salem, NC

02/22/2015

I attended a brief workshop that Laura offered and in just two hours, gained valuable insights that empowered me to make changes in my home. Already my home feels fresher, more balanced, and more vibrant than ever before. I look forward to working with Laura one-on-one in the future and highly recommend her services!

Kim T, Published Author, New York City, NY

01/21/2015

I chose Laura to help me redesign my space after a big life change. From our first emails, Laura was knowledgable, generous and fast.

Laura approached my space from all the areas of her expertise: interior design, feng shui and a deep respect for the individual within her space.

Our time spent together was inspired, as we walked through my home she brought clarity to issues I didn't even know were there and even before I received her report, began making changes.

The report I received from her was detailed, thoughtful and incredibly generous. Her follow up policy has been invaluable.

I love being in my home now and having people over. I have gotten endless compliments on my home now, people tell me the energy has completely changed. I really just wanted my apartment to look cohesive and make sure I was harnessing as much positive energy as possible. I couldn't have anticipated how much of a personal shift I have made since working with Laura Cerrano. I recommend her highly.

Nina, Real Estate Agent, Staten Island NY

01/12/2015

"Hey Laura, I just wanted to let you know that I have made a few changes and already feel that more positive things are happening. Thank you so much for coming out and it was a pleasure to meet you. Thank you

Tara, New York City, NY

01/08/2015

"Laura, this is a great summary! Thank you, a lot of work to write up. I remember a lot of what you said during the consultation, it was very thorough. Best, Tara."

Manya Maier, New York Athletic Club Special Events Coordinator, New York City, NY

09/19/2014

Laura Cerrano with Feng Shui Manhattan Long Island was an amazing addition to our event. Her presentation kept our guests interested and left them wanting more. She answered questions about Feng Shui thoughtfully and informatively. Our guests were raving about her unique stories, specifically the story about a women who overcame cancer with the assisted healing power of Feng Shui. Wow!
Introducing a fresh new look for your Profile.
Click the 'Edit Profile' button below to enter 'Edit Mode' and continue the tour.