Real Estate Product Reviews on ActiveRain
Here's where you'll find a community willing to share their experiences with everything from computers to coaches and from contact management software to virtual assistants. If there's a real estate-related product or service, we'll have reviews for it.
Consider this patch of ActiveRain real estate your water cooler. Gather around it and talk to you colleagues – get and offer advice. We hope this will be a forum for both teaching others about what you know and for learning from the rest of the ActiveRain community.
What products or services work for you? Don't be shy -- we'd love to hear all about them and spread the word to help all ActiveRainers move on to the next level in their businesses.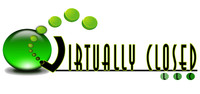 Product Reviews for
Virtually Closed
Virtually Closed Overview
(
Virtually Closed is a company that assists real estate agents on their transactions, in other words a contract to close coordinator! We will oversee and communicate with all parties involved in the real estate transaction. This means once an agent has a property under contract we will get introduced as your assistant. We will make sure deadlines are met, escrow is delivered, inspections are done and while we are handling your pending transactions you can be out selling real estate!

Many agents like to be in control which is natural of course, but agents are loosing out on income because they are dealing with non-income producing activities such as following up on the delivery of escrow. By allowing someone else to handle these details for you, you can have more time to show properties, go on listing appointments and focus on getting new clients!

Oh, I almost forgot to tell you that our fee goes directly on the HUD and we never touch your commission!
Subscribe
Submit a Review
Virtually Closed Reviews

Andover, MA
Real Estate Agent
Submitted on 09/16/2016
Virtually Closed is the name of this service provider. The website leads to a blank page - tried ...
more
This review has not yet been rated

Scottsdale, AZ
Real Estate Agent
Submitted on 08/04/2016
We learned years ago to leverage our time by bringing virtual assistants on to the team for both Lis...
more
This review has not yet been rated

Memphis, TN
Education & Training
Submitted on 09/08/2013
I know that Jackie Diaz' fine company services closings within Lee County Florida, but it would serv...
more
This review has not yet been rated

Cape Coral, FL
Real Estate Agent
Submitted on 05/17/2013
It is funny how we agents will talk ourselves out of such an important thing like HELP! But we will ...
more
100.00 % thought this review was helpful