Real Estate Product Reviews on ActiveRain
Here's where you'll find a community willing to share their experiences with everything from computers to coaches and from contact management software to virtual assistants. If there's a real estate-related product or service, we'll have reviews for it.
Consider this patch of ActiveRain real estate your water cooler. Gather around it and talk to you colleagues – get and offer advice. We hope this will be a forum for both teaching others about what you know and for learning from the rest of the ActiveRain community.
What products or services work for you? Don't be shy -- we'd love to hear all about them and spread the word to help all ActiveRainers move on to the next level in their businesses.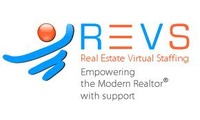 Product Reviews for
Virtual Assistant Services
Virtual Assistant Services Overview
(

We work with agents across the USA and Canada.
We have great ideas to meet your needs and can make recommendations of the latest software tools being used with success.
We can help you decide exactly how to use us in YOUR BUSINESS. We provide a FREE business needs analysis to determine your custom Plan of Action.
Then our team can burst into action, providing you with immediate support including a Manager and Virtual Assistants for every project.
We offer advanced real estate skills and knowledge of top real estate software, we put your needs first!
No one person can be expert at every task, but collectively our Virtual Assistants have ALL the skills that you need! And the best part is they are happy to do the tasks you hate to do yourself.

Subscribe
Submit a Review
Virtual Assistant Services Reviews

Scottsdale, AZ
Real Estate Agent
Submitted on 04/18/2018
It's impossible to over emphasize the need for a highly qualified transaction coordinator. After al...
more
This review has not yet been rated
Cheverly, MD
Real Estate Agent
Submitted on 04/17/2014
Whenever I talked to the VAs, it was great. But I didn't get follow through, I was told that work wa...
more
This review has not yet been rated

Memphis, TN
Education & Training
Submitted on 08/25/2013
This fine company was founded by long-time Georgia and Florida real estate agent Deborah Steuer. REV...
more
This review has not yet been rated