GREENWICH HILL HOME SELLER - BUYER
2 More HAPPY Sellers & Buyers
How Much Is Your Greenwich Hill House Worth?

ALL GREENWICH HILL WOODBRIDGE VA HOMES SEE BELOW
Originally posted at: https://www.comehomevirginia.com/greenwich-hill
Greenwich Hill is a charming and conveniently located community just minutes from interstate 95 off Occoquan Rd. Old Bridge Rd. and Route 123. Is a great and moderately priced townhouse community in the Lake Ridge - Occoquan areas.
Community has a wide variety of amenities for children and adults making it a wonderful choice for singles, couples and families to call home. Features including walking paths, convenient commuting options, playground and play area for kids, community pool and basketball court.
The streets that make up the Greenwich Hill neighborhood are Deerfield Lane, Fox Run Place, Milbank Road, Putnam Circle, Rock Ridge Lane and Vineyard Way.
DATA ON GREENWICH HILL STATS BELOW UPDATES AUTOMATICALLY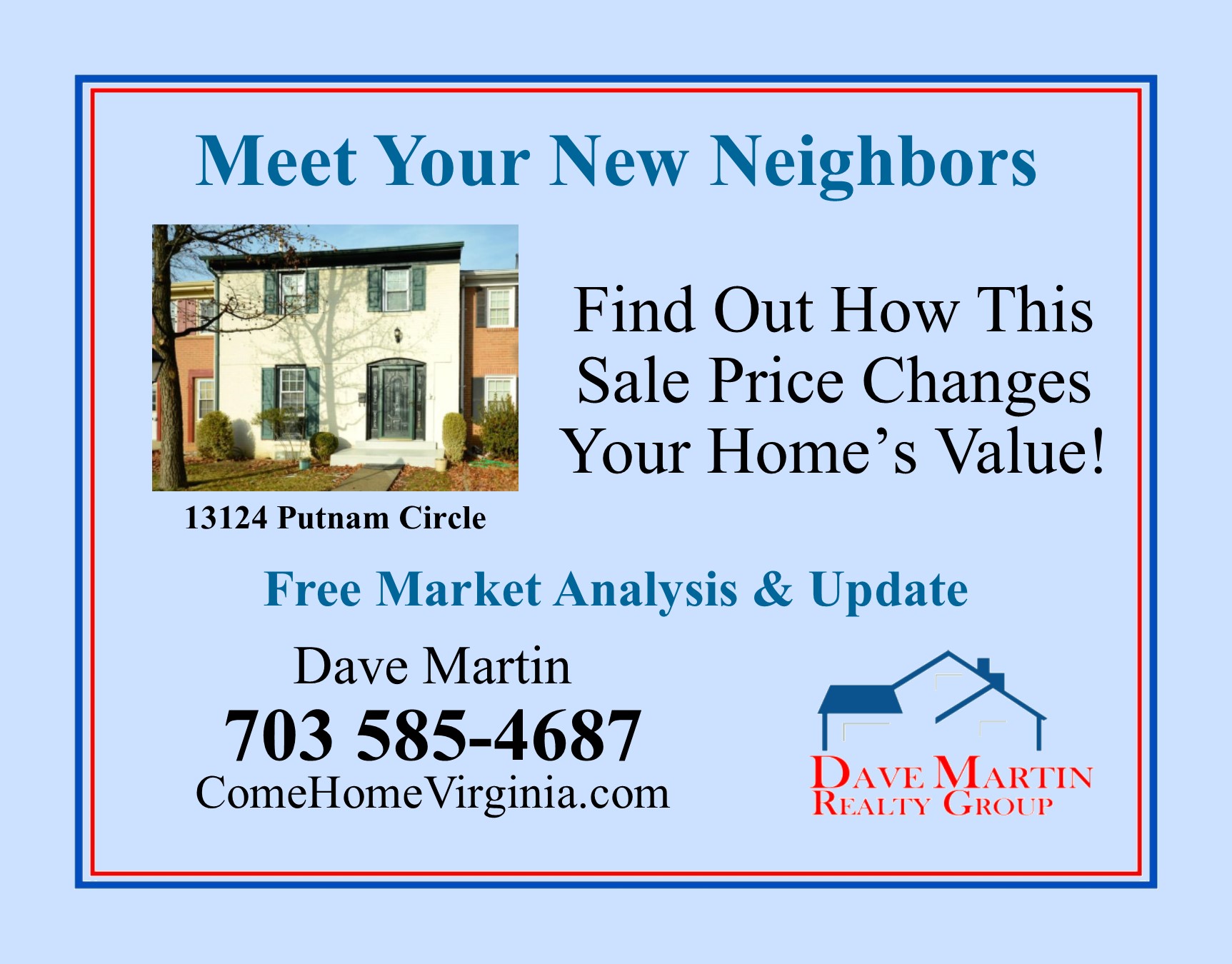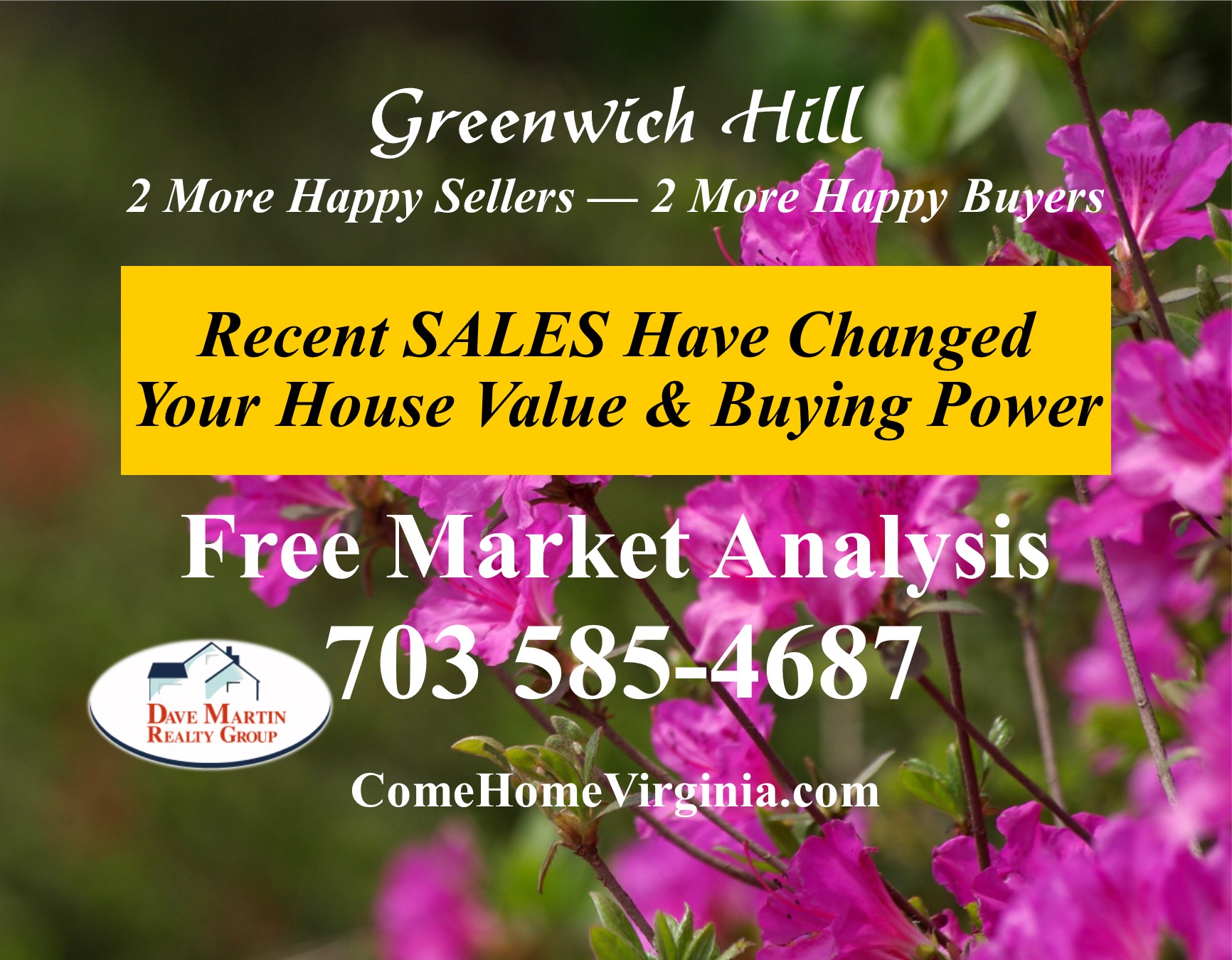 GREENWICH HILL FUTURE HOME OWNER ADVICE
Originally Posted: www.comehomevirginia.com/buying-a-house-in-northern-va-prepping-for-success 
Throughout the Prince William County region of Virginia our local economy and employment numbers continue to be strong, which is continuing to entice more home buyers to enter the market place. Northern Virginia including the Greenwich Hill Neighborhood here in Woodbridge is experiencing an exceptionally strong seller's market condition due to extremely low inventory of available houses for prospective home owners to choose from, and where they often find they must compete with one or more other hopeful home buyers for the same house. In a strong competitive market such as this it is important for you to avoid these 
8 Seller's Market Mistakes
CLICK MAP current available homes Greenwich Hill
To protect your interests and make certain that you make the best decisions possible, it's important that you have an experienced and knowledgeable real estate agent that has your best interests at heart.
We are committed to keep you informed and on top of the local Northern Virginia real estate market. You can be certain that we will provide all the information you need to make the best choices for you and your family — even when that best choice is to do nothing. We have been helping individuals, couples and families to purchase and sell homes in Fairfax, Alexandria and the surrounding areas of Northern Virginia for the last four decades, and we would love the opportunity to help you, too. Whether you are buying your first dream home or next, we will take the time to answer all your questions and always give you the best advice available so that you can make your dream home a reality.
---
More News and Tips For Sellers & Buyers:
Sellers These Are The Features Home Buyers Want Most
8 Costly Mistakes To Avoid In A Seller's Market